How to Advance Your Career? 6 Sure-fire Tips To Invest In your Life
Are you wondering how to advance your career? Perhaps you have hit the glass ceiling in your career or feel underappreciated and invisible despite the collegial contributions and milestones you have put into it. 
A career devours the most waking moments of your life and you must aspire to see your hard work and diligence reap thriving results. A budding professional cannot hope to climb a straight ladder to success. They would have to carve their own path for advancement through seeking out opportunities for building proficiency and experience, and plotting out turning points along the road.
If you are wondering how to advance your career and get your life right back on track, deploy these basic capacities for advancement: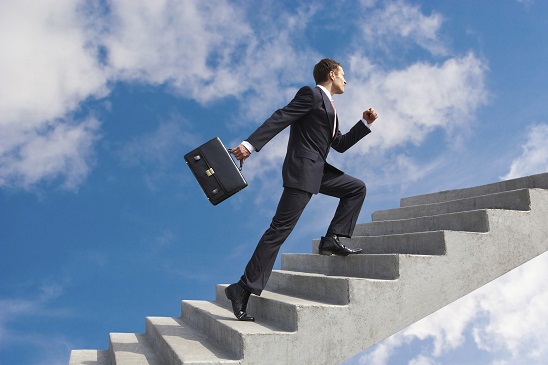 1) Never Stop The Pursuit Of Knowledge
No matter which field you are in, recognize that your peers would have the same body of knowledge as you. How do you stand out and get ahead then?
It all hinges on how you seek opportunities to learn and develop. Instead of grinding away at a company for years-on-end, at the same capacity, look around for ways to enhance your repertoire and comprehension. Recognize your weaknesses and drawbacks and acquire advanced training and skills to be recognized in your industry. Your talent needs to evolve constantly to cater to the shifting needs of the industry. Here's how you can keep up to date with the innovations in your industry:
Earn certifications that combine study, prior work experience and exams.
Attend webinar presentations from the comforts of home
2)    Don't Know How To Advance Your Career? Build Your Network
Who is going to push you up the success ladder? If you are struggling to learn how to advance your career, remember that a viable presence is indispensable to your career advancement. Build a diversity of relationships and depend upon them to provide you with prudent advices, insights, honest feedbacks and viable information throughout the course of your career. Get to build relationships not just across your organization but throughout your industry. Additionally you can reach out to people whose career éclat you admire and ask them to mentor you.
Maintain a respectable online appearance to get noticed by people higher up the chain. Maintain a proactive presence and resume on social networking sites such as LinkedIn, Facebook and Google+ and keep your profile active and professional. Make sure your resume is picked out of the pile!
3) Establish An Executive Presence
You are ready to step up in your career and gain more authority, but how do you convey this to your employers? More importantly, how to advance your career when you are surrounded by the big fish?
Create an aura of authority around you so that your boss recognizes your executive presence. Assure your employer, without articulating, how capable you are of handling responsibility, making decisions and leading your team to success, while maintain calm and cool headedness in crises. Let your employer feel the palpable energy emanating from you either through nature or learned behavior. This would go a long way in establishing your éclat and mark you as promotable in their eyes.
Take stock of your negative habits, such as over-gesturing, shiftiness or slouching, and get rid of them. Nothing screams confidence more than a straight posture and groomed habits. Get out of your safety bubble and reach out to people and take proactive leap of faiths. Even if you encounter a stumbling block in your project, never retract back to your bubble and face it head-on!
4) Maximize Your Contribution To Workplace
Making your boss successful is tantamount to your success. Every time you exceed your boss's expectations, you would glean a reputation for over delivering and put you one step ahead in your career. Make yourself irreplaceable and the first person your boss thinks of when a new promotion pops up.
5) Seek Out Feedback
You really son't know how to advance your career if you aren't setting a score by feedback!
Constructive feedback helps you measure your success and ensures you haven't veered off the right path to success. Don't wait for those biannual formal reviews to gauge your performance; try to schedule frequent check in meetings with your manager in between reviews to get their feedback. Not to mention, don't just expect feedback from your supervisors. Feedback can also come from your peers as they can offer a fresh pair of eyes and a different perspective.
Ask your colleagues down the hall to assess your weaknesses and strengths or provide specific feedback based on the time you collaborated with them for a project. If you're in a management role, ask your employees for critiques as well. Simply ask, "I really want to improve; could you tell me what I do well and what you think I don't do well?" The more diverse your sources of feedback are, the more you'll learn from them.
6)    Develop Conflict Management Skills
Conflict is fairly inevitable for ambitious folks like us. However, don't fret. You can avoid conflict wherever possible, but for those tough spots, there are plenty of conflict resolution techniques you can learn to field even those hard-nuts-to-crack colleagues and clients with poise and a nonchalant demeanor. If the prospect of conflicts turns your stomach into knots, check out local resources or consult an HR representative to find out what workshops may be available for you.